Our Mission
This is our Journey, so far...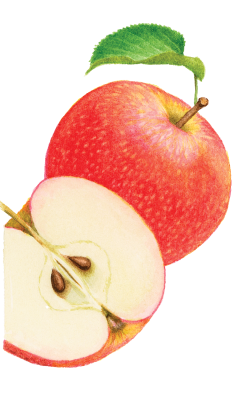 We believe in creating a sustainable and healthy future for Australia. However, we understand that currently, the state of our industrialised food systems stops us from doing so.
95% of our food comes from the soil, yet industrial and chemical-heavy farming (pesticides, herbicides, and other fossil-fuel based fertilisers) has depleted over 1/3 of the world's fertile soil.
Discover Our Impact
Despite using the harmful industrial farming practices to increase yield, over ⅓ of the produce ends up wasted? This model of production doesn't make sense.
Our lucky country has been blessed with soil that produces some of the finest organic food in the world. We'd be foolish not to protect and preserve it. We've partnered with regenerative and sustainable Organic Aussie Farmers to tackle complex issues around food waste, soil regeneration, and supporting the organic industry.
Together, we've made a conscious decision to commit ourselves to be a part of the solution by supporting sustainable and natural growing methods.
Sustainability is in our dna
At the Australian Organic Food Co, sustainability is in our DNA and it extends far beyond our commitment to supporting the Australian organic farming community.
From our organic soups to our organic fruit purees, the products you love are sun powered – and not just at the farm! New solar panels on our production facilities have reduced emission by 50%!
But we're not stopping there: we're on target to meet our goal of using 100% recyclable or compostable packaging by 2025.
Soil Health
What's the difference between conventional and organic farming?

Our Core Values
Our values are born from the urgency to do and be better, for our environment, future generations, farmers, and our soil - starting with these four promises
1.
Supporting our Amazing Organic Farmers to do what they do best
We have steadily built a network of farmers who are working with us to make change. We will continue supporting our growing network of farmers, and new organic farmers through our partner, Carbon8.  One way we have done this is by utilising the 'ugly' or 'wonky' fruit and veggies that is denied by supermarkets based on cosmetic and superficial standards. We want to eliminate the stigma around ugly veg, and by doing this we have created an alternate revenue stream for our farmer partners, whilst decreasing unnecessary food waste.   We can't do this without your help and support.
2.
Full Transparency
At Australian Organic Food Co, we aim to produce only 100% Organic and 100% Australian products.   Given the state of our organic farming supply chains sometimes this is not always possible.  We are working with our farming partners on creating more farming opportunities, and closing the gaps in the organic supply chain, but it's a long journey.  All our product packaging transparently and clearly provide information on the source of our organic ingredients.
3.
Developing wholesome, nutritious, and great tasting organic products
Our Chef's work hard to provide the best tasting products possible, without any added artificial colours, artificial flavours, or preservatives. We will continue working creatively to bring you the best products, with the best Australian Organic ingredients.
We are committed to healthy people, healthy soil, happy organic farmers and a healthy planet. We will do what it takes to create a growing range of wholesome, healthy, sustainable and organic food and make it available to time-poor, hardworking Australian families.
4.
Reducing unnecessary harm
We are focused on sustainability, and it's an ongoing journey.  Along with our commitment to organic ingredients, our production facility is powered by solar, and our goal is to be carbon neutral by 2030. Our Packaging is not ideal or practical and we are searching the globe for a solution. See below for more information.
Our Packaging
Recently Australian Organic Food Co with Flavour Makers won GOLD at the PIDA Australian Sustainable Packaging Design of the Year awards. In partnership with Toppan Inc. we developed the world's first recycle ready retort pouch.
The Australian Organic Food Co. Soup package is Australia's first 100 per cent recycle-ready high-barrier mono-material retort pouch. Although the finished product may look and feel like a traditional pouch, everything is different.
Around the same time the REDcycle scheme for the collection of flexible packaging ceased operations. Unfortunately, this means that there is no collection of soft plastics available for customers at the present time. Industry is working hard to identify pathways to create new scheme(s). In the meantime, customers are advised to dispose of their soft plastics in the landfill bin.
Where It All Began
Our Founder, Adrian, began his journey as a one-man-band – hauling home-grown fruit, vegetables and poultry from the back of a station-wagon to butchers and grocers across Melbourne.
Over the years he gradually built up his food manufacturing business, Flavour Makers. The business is still going strong: a family of 200 food lovers, factory teams, chefs, technicians and support staff that make magic happen.
"Dedicated to creating amazing food, we're a band of passionate Australians, friends and true professionals who turn up and do the work."